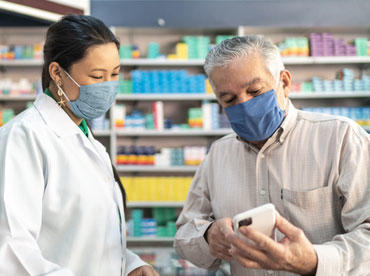 Your pharmacist: A hidden gem
Watch our staff pharmacist explain the importance of taking your medications as prescribed and share how a pharmacist:
Is a health and wellness resource.
Can help with your prescription and over-the-counter medicine questions.
Certificate of completion
At the end of the video, a button will appear for you to click and get your certificate of completion. This certificate helps you and your employer keep track of your participation.
View webinar