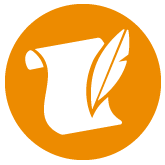 Grants
Blue Health Initiatives grants
Blue Health Initiatives supports solutions that make Kansas a healthier place to live, work and play. We are taking a holistic approach that focuses on policies, systems and environments that shape our lives. By working together, we can lay the foundation for a healthier future. Grant funds are available for initiatives focused on our three key pillars: Pathways, Trailblazers, and Healthy Lifestyles.
For more information, contact us.
Availability: Invitation only
Pathways grants
The Pathways to a Healthy Kansas phase two grant cycle is currently closed to new communities. Organizations within current Pathways communities can reach out to their grant coordinator for more information about grants that may be available.
Availability: Invitation only 
Telehealth grants
Blue Cross and Blue Shield of Kansas (BCBSKS) began a telehealth grant program in 2021 to provide grants to Kansas primary care and behavioral health care providers for the adoption of secure telehealth platforms and the purchase of telehealth equipment. Since its inception, 135 grants have been given totaling nearly $508,000.
Coming out of the pandemic, the need for telehealth services is likely to continue, especially for rural Kansans who have fewer local options when needing to seek care. This grant is just one way that BCBSKS is committed to supporting communities in developing solutions for our state's health challenges. Check back for updates on future grant opportunities.
Availability: Closed