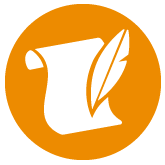 Grants
Telehealth grants
The Blue Cross Blue Shield of Kansas (BCBSKS) Telehealth Grant program has designated a total of $360,000 to provide grants to Kansas primary care and behavioral healthcare providers for the adoption of secure telehealth platforms and the purchase of equipment that will allow providers to provide telehealth services. The anticipated average award will be in the range of $2,000 - $5,000.
The applying provider must be in the BCBSKS service area, which includes all of Kansas except for the counties of Johnson and Wyandotte.
Providers must be characterized by one or more of the following: 


A healthcare provider as defined by the Kansas Telemedicine Act. "Healthcare provider" means a physician, licensed physician assistant, licensed advanced practice registered nurse or person licensed, registered, certified or otherwise authorized to practice by the behavioral sciences regulatory board."


Primary care and behavioral healthcare providers will be prioritized.
Providers with an individual or group practice or that are a part of a rural healthcare system, a community mental health center, FQHC or community care clinics will be prioritized over large healthcare systems.

The application should be submitted electronically to BCBSKS through the online grant portal by June 30, 2021. Mailed or emailed applications will not be accepted.
Applications will be approved on a rolling basis beginning April 1 through June 30, or until all available funds are distributed.
Available: Closed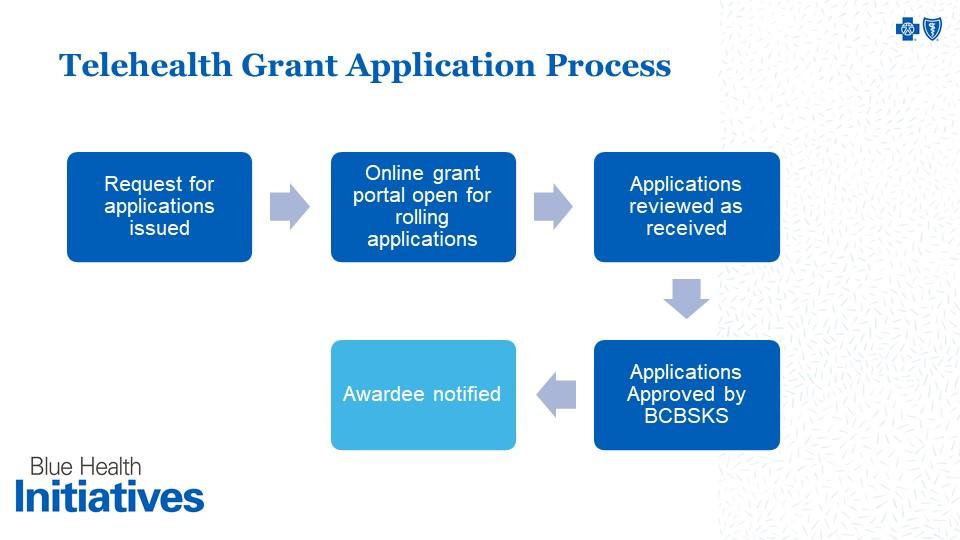 Blue Health Initiatives grants
Blue Health Initiatives supports solutions that make Kansas a healthier place to live, work and play. We are taking a holistic approach that focuses on policies, systems and environments that shape our lives. By working together, we can lay the foundation for a healthier future. Grant funds are available for initiatives focused on our three key pillars: Pathways, Trailblazers, and Healthy Lifestyles. For more information, reach out to us through our contact form.
Available: Open
Pathways grants
The Pathways to a Healthy Kansas phase two grant cycle is currently closed to new communities. Organizations within current Pathways communities can reach out to their grant coordinator for more information about grants that may be available.