Trailblazers
In our largely rural state, we experience barriers to health and access to healthcare that present differently than in more urban states. Often, existing solutions are not a good fit for Kansas communities. Through this program we look for new, evidence-based and innovative solutions that better fit our state.
Initiatives are selected in promising areas where proven strategies are still a work in progress. Our partners are exploring how to improve the drivers of health, create equitable access to care, and streamline the coordination of services.
With more than half of health outcomes determined by a community's social determinants of health (SDoH), also known as drivers of health, it's more important than ever that healthcare providers across Kansas discover and forge stronger relationships with non-clinical organizations that share a commitment to building stronger, healthier communities. The Kansas Community Network, funded by Blue Cross and Blue Shield of Kansas, was formed to do just that.
It is a system of healthcare and social service organizations who've come together to provide whole-person care and improve health outcomes for the most vulnerable members of the community. Healthcare providers, community organizations and individuals can access the network to find resources to assist with whatever a person might be facing. These resources and services include access to food and utility assistance, clothing banks, adult education programs and more.
Quote from Virginia Barnes
"Our goal is to help reduce as many barriers as possible to accessing the resources needed to live a healthy life," said Virginia Barnes, director of Blue Health Initiatives at BCBSKS. "We know that around 60 percent of health outcomes are due to social, physical, and environmental factors in our communities. This network will provide a stronger foundation for health that works with - not separate from - the healthcare system."
Kansas Community Investment Fund
Blue Cross and Blue Shield of Kansas (BCBSKS) became an anchor sponsor for the Kansas Community Investment Fund (KCIF) through a collaboration with NetWork Kansas and the Kansas Health Foundation in 2020. KCIF provides loans to for-profit and nonprofit organizations that increase access to care, education, community and civic engagement, and promote healthy behaviors.
BCBSKS is funding this grant in response to the direct needs presented from the COVID-19 global pandemic. KCIF will target the funds toward healthy behaviors, access to care, education, and civic and community engagement.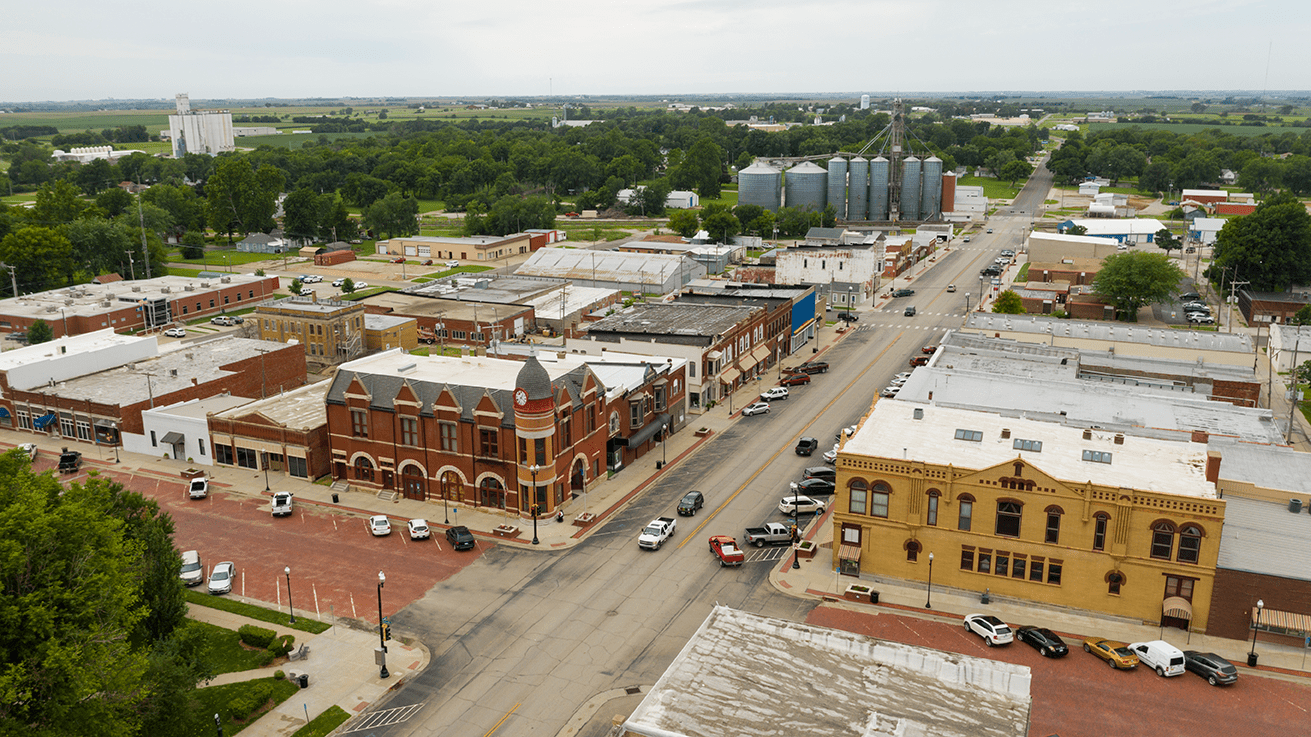 "We're all products of the neighborhoods we grew up in, but we shouldn't let someone's environment restrict their ability to live a healthy life," Matt All, BCBSKS president/CEO, said. "As a Kansas company committed to health, we have a responsibility to help improve wellness and access to healthcare in our local communities. Our partnership with NetWork Kansas and the Kansas Health Foundation will ensure just that."
NxtStage Community Health and Vibrancy Competition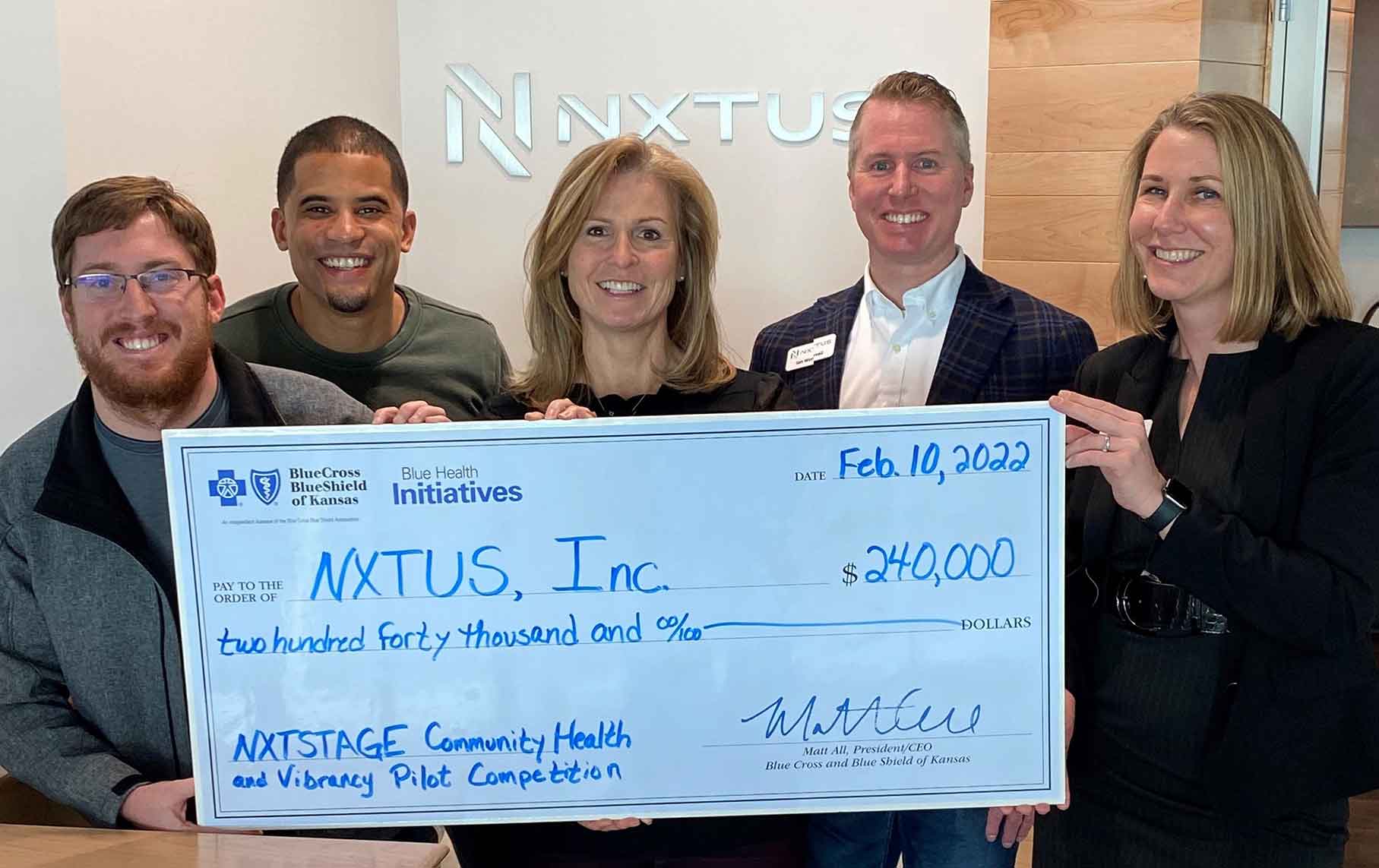 The NXTSTAGE Community Health and Vibrancy Competition aims to help entrepreneurs grow their young companies and accelerate the pace of innovation in our state. Entrepreneurs selected will implement their technology and assist with improving health outcomes in communities across the state. Some areas of focus include mental health, substance abuse, childcare and transportation.