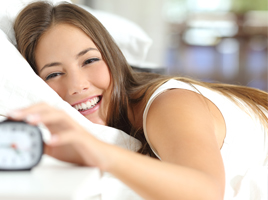 A good night's sleep [Webinar]
More than 60% of Americans suffer from poor sleep quality, which can result in falling asleep on the job, absenteeism, mental health problems and car accidents. When you watch, you'll:
Learn the importance of sleep
Pick up some tips to help you get good ZZZs
Certificate of completion
At the end of the video, a button will appear for you to click and get your certificate of completion. This certificate helps you and your employer keep track of your participation.
Watch webinar