Health insurance basics
Are you ready to provide health insurance benefits to your employees? Get answers to all your questions before you buy.
Grow your crew with benefits of Blue.

Trusted partner
We've earned the trust of more Kansas business owners than any other provider in the state.

Personalized support
Our group specialists are Kansans serving Kansans. We'll work together to ensure your employees stay healthy and save money.

Comprehensive plans
Choose from a range of plan options within four levels of coverage. All plans include preventive, wellness and emergency services.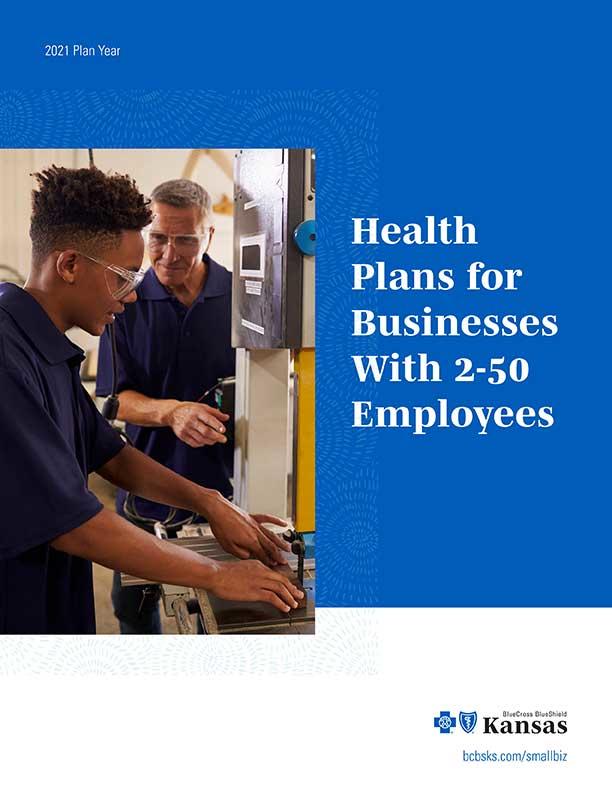 Find a plan that works for you.
Download our small business resource guide to see our 2022 plans. This 33-page guide also includes our member tools, benefits and other helpful information to help you pick the right plan.
We're here to help
Our Small Group Account specialists will walk you through your options and help you select the coverage that's right for you and your budget.
Talk to a Kansan today!
We help thousands of Kansas business owners with their health insurance needs. Call to speak to a local, small business group specialist who can walk you through the process.
Contact us
866-584-0171
[email protected]​​​​​​​
Got questions? We've got answers.
Need to know if your business qualifies for coverage? Want to know how long it takes to get coverage? Review some common scenarios and frequently asked questions.