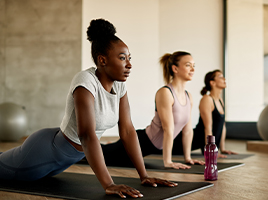 Habits and behavior change [Webinar]
Our everyday behaviors are dependent on habits. During the webinar recording, you'll learn about how understanding the influences of habits and putting small changes in place can help reshape our behaviors and work toward better health and well-being.
Certificate of completion
At the end of the video, a button will appear for you to click and get your certificate of completion. This certificate helps you and your employer keep track of your participation.
Watch webinar