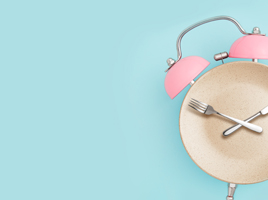 Intermittent fasting [Webinar]
Curious about using intermittent fasting to control your weight? When you watch this webinar, our registered dietitian, Kylene Frost, will share some information about this type of eating pattern to determine if this strategy is right for you.
Some of the questions she'll answer during the webinar include:
How many hours should you fast?
How often do you need to fast in order to reap the benefits?
Will fasting negatively affect your metabolism?
Extras
Certificate of completion
At the end of the video, a button will appear for you to click and get your certificate of completion. This certificate helps you and your employer keep track of your participation.
Watch webinar