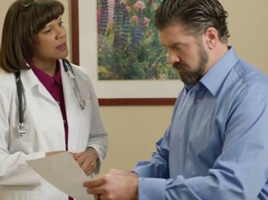 Managing your type 2 diabetes [Video]
Making sure your blood sugar is under control is key to managing your type 2 diabetes. It will also help you stay healthy. This video explains how to test your blood sugar and manage your medicines. It also tells you what problems to watch for.
Certificate of completion
At the end of the video, a button will appear for you to click and get your certificate of completion. This certificate helps you and your employer keep track of your participation.
View video