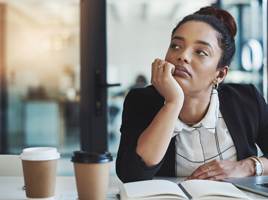 Stress and our emotions [Webinar]
Do you know how your sense of meaning or purpose in life, relationships, and environment can affect your emotional well-being?
You'll learn:
Personal influences on well-being
Personal resilience – identifying what you can and can't control
How to improve your ability to manage stress
Certificate of completion
At the end of the video, a button will appear for you to click and get your certificate of completion. This certificate helps you and your employer keep track of your participation.
Watch webinar