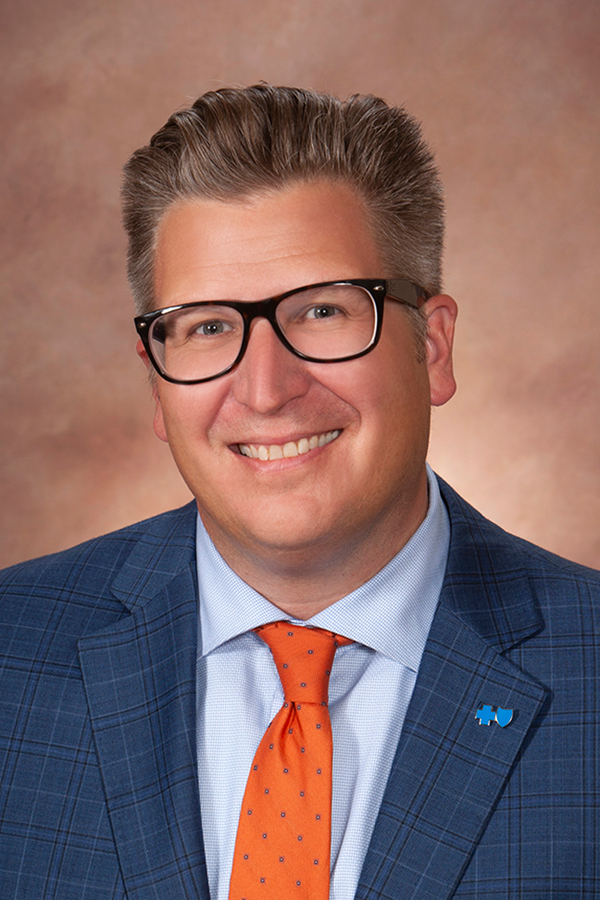 Mike Gerrish — Vice President, Marketing and Customer Experience, Chief Marketing and Experience Officer
Mike Gerrish joined Blue Cross and Blue Shield of Kansas in September 2020, after spending the previous 11 years with Wellmark Blue Cross Blue Shield in Iowa, most recently as vice president of marketing. At BCBSKS, Gerrish has executive responsibility over a newly created division which includes marketing communications, corporate communications, competitive intelligence and market research, e-commerce and customer experience.
Gerrish has a passion for listening and understanding the consumer in order to create positive customer experiences. He is driven by data, measuring customer loyalty and messaging impact to establish strong business cases to move ideas forward. He is excited to use these talents to grow and improve customer experience at BCBSKS. "Branding and experience have never been more important for a company," said Gerrish. "The brand is our promise and the experience is how we deliver on that promise. They help to instill comfort and trust with our members. I'm looking forward to delivering both with this talented marketing team."
Prior to joining Wellmark, Gerrish led global retail communications at Payless ShoeSource in Topeka and held several marketing and communication roles at Discover Financial Services and Discover Network.
A graduate of Western Illinois University, he earned his bachelor's degree in communications and human relations and his master's degree in organizational communication.