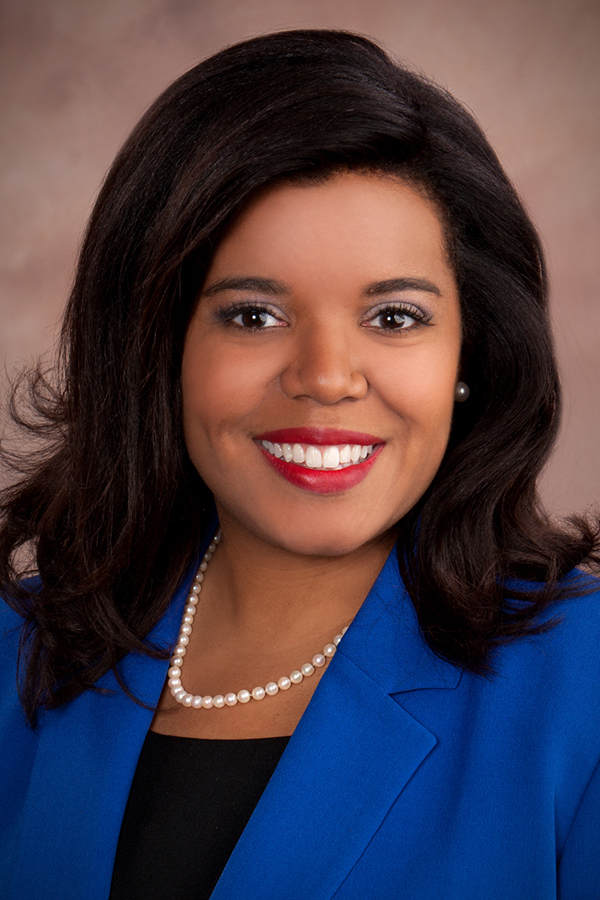 Sunee Mickle - Vice President, Government and Community Relations
Sunee N. Mickle was promoted to vice president of government and community relations in April 2018. In that role, Mickle is responsible for federal administration and congressional relations, state administration and legislative relations, and regulatory relations involving the Kansas Insurance Department and other agencies. In addition, she has a leadership role in maintaining the company's position as a good corporate citizen through corporate giving, volunteerism, community partnerships and initiatives that improve the health of Kansans.
Mickle joined Blue Cross in October 2007 as director of government relations. Prior to joining the company, Mickle served as senior policy analyst for the Kansas Health Institute, and also worked for Merck & Co., Inc., and Johnson & Johnson Health Care Systems, Inc., both in New Jersey.
A native of Piscataway, New Jersey, Mickle holds a bachelor of science degree in public health from Rutgers University – New Brunswick, The State University of New Jersey. She received her juris doctorate from the Washburn University School of Law in 2006, where she received numerous honors including the Delano Lewis Award for Excellence. She is a graduate of the company's Leadership Quest program and the Kansas Chamber's Leadership Kansas program.
Mickle is currently a member of the Washburn University Foundation Board of Trustees and Washburn University School of Law Alumni Association Board of Governors. In addition, she serves on the board of advisors for the Washburn University School of Law Business and Transactional Law Center. She is a member of the American Bar Association, Kansas Bar Association and Women Attorneys Association of Topeka.