My health. My clinic.
Unlimited primary, preventative, and wellness visits at a clinic near you.
Experienced, professional and accessible.
Through your employer, Blue Cross and Blue Shield of Kansas has partnered with a local clinic to bring you and your covered spouse and dependents a no out-of-pocket cost solution for your primary, preventive and wellness care needs.
Clinics are staffed by experienced, accessible medical staff to help treat your:
Primary, urgent and preventive care services
Occupational services like physicals and drug screenings
 Wellness services like biometric screenings and health coaching sessions
What services are provided?
Primary, urgent and preventive services – delivered by a nurse practitioner
Minor acute conditions: infections, ear ache, minor cuts/lacerations/excisions, burns, sore throat, sprains, strains, back pain, colds and flu, dehydration (IV)
Management of chronic conditions and pre-conditions such as, but not limited to: asthma, diabetes (Type 2), hypertension, hyperlipidemia, obesity, metabolic syndrome, acne, depressions, anxiety, tobacco addiction
Vaccinations: seasonal flu, tetanus, hepatitis B, pneumonia, shingles
Wellness services – wellness, dietary counseling and weight management
Annual health risk assessments
Biometric screenings and labs
Personalized health improvement plan designed by employee, nurse practitioner and dietician 
Coaching sessions for lifestyle management
Exercise and wellness challenges
Assist employer with development of group wellness program
Wellness education
Occupational services – treatment of work related conditions
Diagnosis, treatment and rehabilitation for workplace exposures and injuries
Initial evaluation and follow-up care for injured workers
Functional exams
Urine drug screening
Breath alcohol testing
Firefighter exams and police physicals
Pre-employment and Department of Transportation physicals
Tuberculosis screening
Meet your on-site member advocate.
Kaitlyn Fernandez
Located at the clinic, the Blue Cross member advocate is dedicated to helping you navigate the complexities of healthcare and insurance. Exclusively offered for members of the clinic, like you, the Blue Cross member advocate will assist with non-clinical services related to benefits, non-clinic claims, medical management referrals and community resources. They are there to answer any questions you have about your insurance and benefits!
Contact Kaitlyn if you have questions or would like to meet with her: 785-291-4445 [email protected]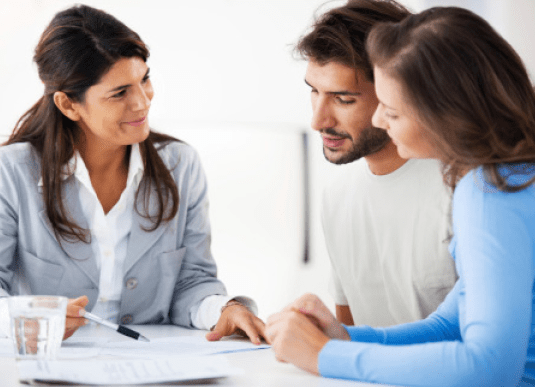 Clinic locations
Dodge City

705 1st Avenue, STE #C
Dodge City, KS 67801
620-255-0308
Garden City

302 Fleming St., Ste #2
Garden City, KS 67846
620-271-1424
Frequently asked questions