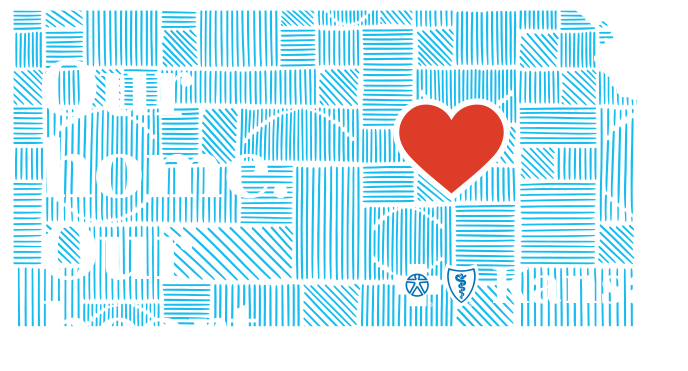 To celebrate our state and our company's 80th anniversary,
Blue Cross and Blue Shield of Kansas hit the road and traveled around the state in 80 days!
The Our Home. Our Heart. campaign began in June, concluding in September at the State Fair. We passed through all four corners of the state with several stops in between. We visited the many communities where we have partnered with local organizations to make lasting changes to improve Kansans' health. We also talked with members, businesses and providers to understand the challenges and opportunities they face as we look to the future of better health in Kansas. Our goal is to build even stronger relationships with the Kansans we serve.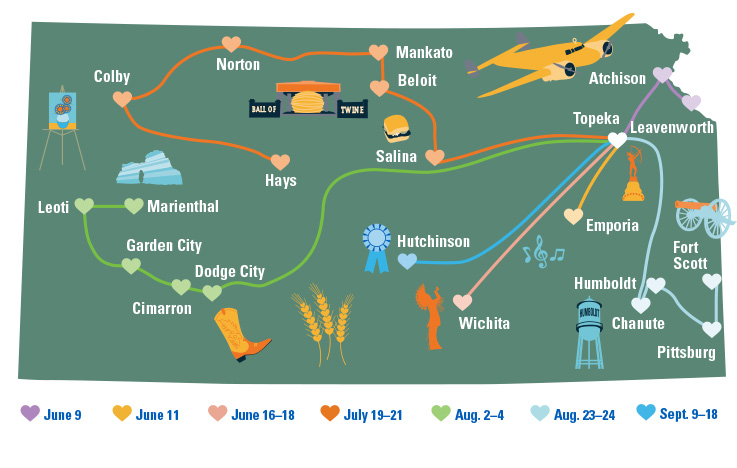 Northeast Kansas
Flying to the future - June 9, 2022
Atchison and Leavenworth
Our tour began in northeast Kansas with a trip to Atchison, childhood home of Amelia Earhart. Atchison is proud of its connection to the famous pilot, and that pride carries through to the institutions that contribute to the heart of the city. We also visited Leavenworth on the state's eastern-most border to learn about the community.
BCBSKS volunteers spent time helping Home Works USA who are building affordable rental housing that can be a launch pad to financial independence for young people who "age out" of foster care when they turn 18. As they improve their earning capacity through education, training and work experience, these emerging adults are better able to grow into thriving adults.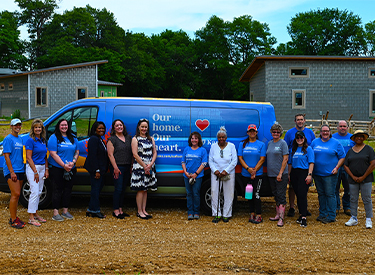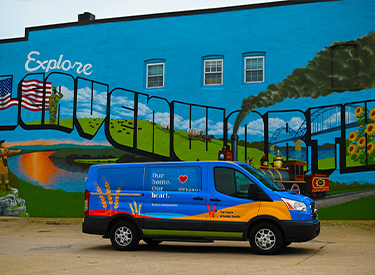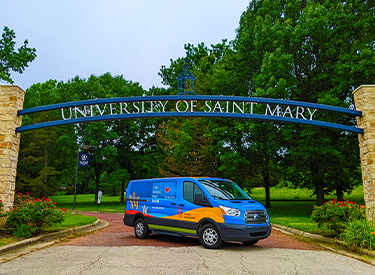 Flint Hills
Connecting to Kansas' deep roots - June 11, 2022
The tour continued to the Flint Hills, home to some of the most beautiful vistas in the State. We were honored to sponsor the 2022 Symphony in the Flint Hills, a favorite event of Kansans in the heart of the tallgrass prairie.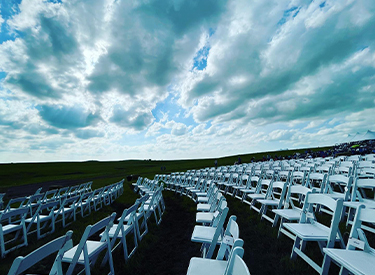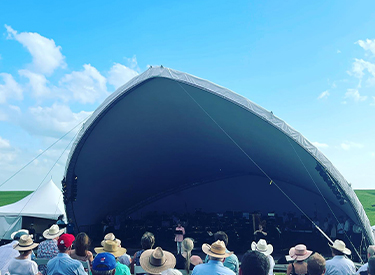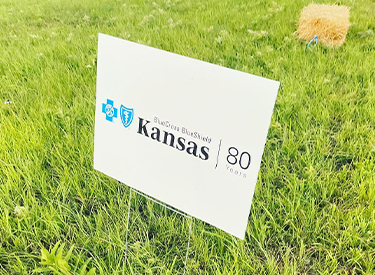 Wichita
Celebrating freedom and opportunities for all - June 16-18, 2022
The van traveled to Wichita to take part in the Wichita Open as well as the city's Juneteenth celebration in McAdams Park, the heart of the city's historic African-American neighborhood. We met with business leaders who have built their home in Wichita. We learned more about not-for-profit organizations, like Exploration Place, who are making a difference in the health of Kansas communities.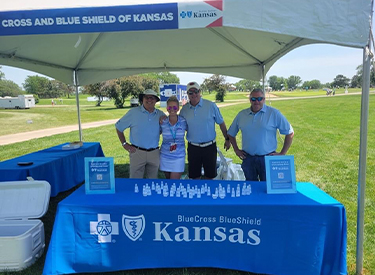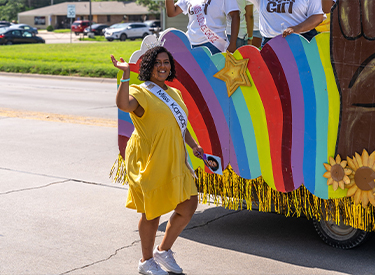 Northwest Kansas
Appreciating the back roads - July 19-21, 2022
Salina, Beloit, Mankato, Hoxie, Colby, Hays, Plainville
We got off the main roads to travel across the northwest part of Kansas. We checked out the good work of our community partners in their home cities of Beloit and Norton, ate burgers at the Cozy Inn in the heart of Salina, learned more about health initiatives in Colby, and met with business owners and providers. We celebrated our strategic work to improve customer experiences while in Mankato, and visited beloved Kansas landmarks along the way.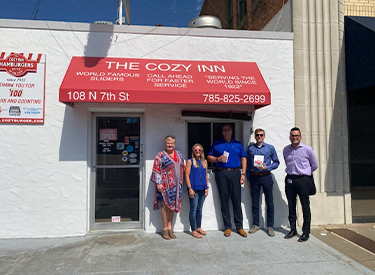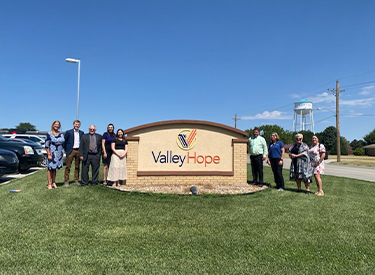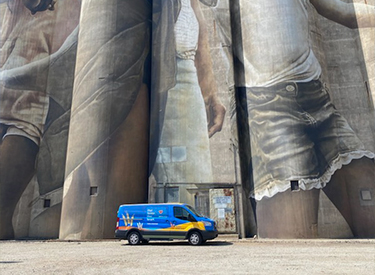 Southwest Kansas
Nuestro hogar. Nuestro corazón. - Aug. 2-4, 2022
Great Bend, Dodge City, Cimarron, Garden City, Leoti, Marienthal, Little Jerusalem
Our trip to southwest Kansas helped us learn more about efforts to connect residents to health care in Dodge City and Garden City, home of some of the highest-producing counties in the state's agriculture industry. We attended events that celebrate the heart of the region, visited our partners in Leoti working to build healthy communities, and recognized the efforts of participants in our strategic initiative to improve access to clinical data in Cimarron. This trip also helped us better understand opportunities to connect to Spanish-speaking businesses and members.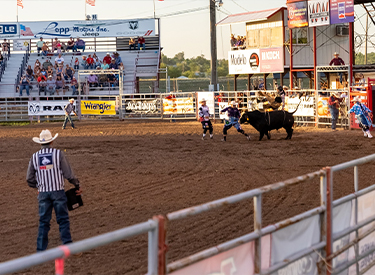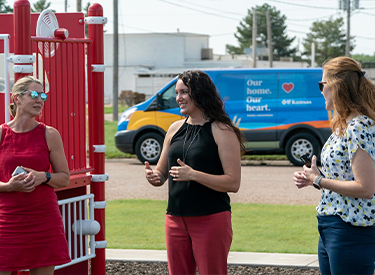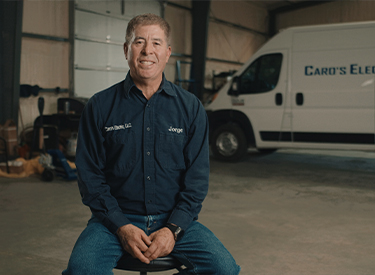 Southeast Kansas
Chicken and grit(s) - Aug. 23-24, 2022
Humboldt, Pittsburg, Ft. Scott, Coffeyville
In southeast Kansas, we learned about community-building partnerships between businesses, non-profits and Kansans who are improving the health of their hometowns every day. We were excited to visit businesses investing in community infrastructure and find out more about the heart and grit of those who live in southeast Kansas communities. We visited members and partners in Chanute, Humboldt, Pittsburg and Ft. Scott on this tour. We got outside for some recreation and found some fried chicken in Crawford County.
Additionally, we had a chance to volunteer our time at Safehouse Crisis Center, Inc., a member organization of the Kansas Coalition Against Sexual and Domestic Violence (KCSDV). KCSDV is one of the main partnership organizations of the BCBSKS Shield Against Violent Environments (SAVE) program. BCBSKS spent time helping them clean up and shred a decade's worth of old files and documents.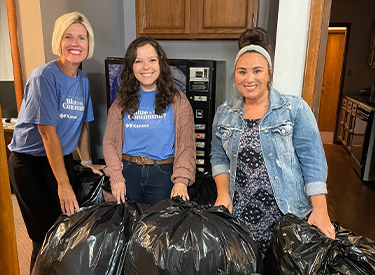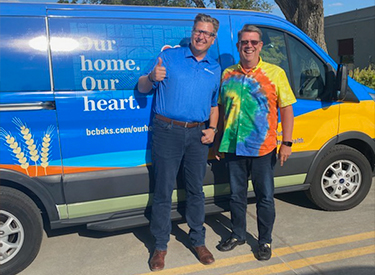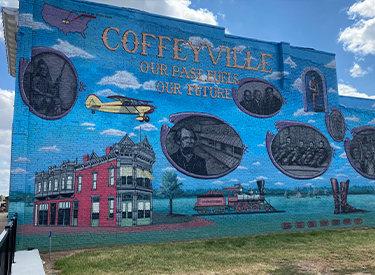 State Fair
Home is where the heart is - Sept. 9-18, 2022
Our tour concluded in Hutchinson, home of the annual Kansas State Fair. Many Kansans visited our booth in the Sunflower North building for great giveaways and to say hello. We had special activities during the fair, like Medicare & You seminars, to engage with the people and the state that is the heart of our business. Our home. Our heart. We are Kansas.
This year, the BCBSKS Foundation funded the installation of automated external defibrillators (AED's) on the State Fair grounds. One of them ended up saving a person's life!