We are one team.
Everyone is a leader here is an effort that is being championed at Blue Cross and Blue Shield of Kansas. We have a proud history and strong presence in Kansas. Today, 1,600 employees serve more than one million people – but you're not just a number here. We take great strides to help employees understand how the work they do impacts our members – everyone has a place and a purpose. Together, we can continue to be the insurer Kansans trust with their health.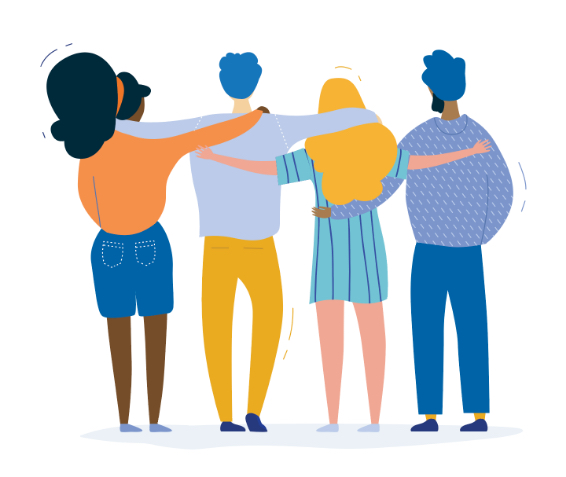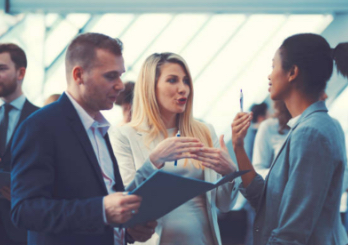 Provider and government affairs
Provider and government affairs includes institutional relations, professional relations, medical affairs, medical economics, government and community relations.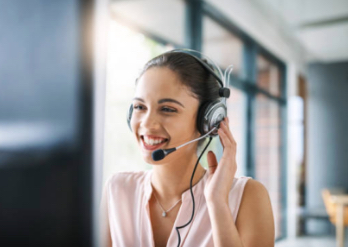 Sales and operations
Sales and operations includes operations, product development, customer service center, membership enrollment and sales.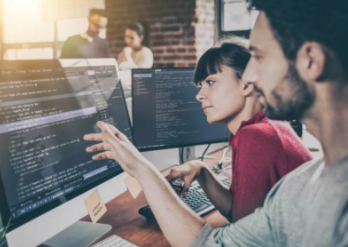 Information and technology services
Information and technology services includes architecture, audit compliance and project management, claims processing, EDI services, business strategy and development, computer information systems and training, data analytics, duplicating and mailing services, voice/data communications, disaster and workplace recovery.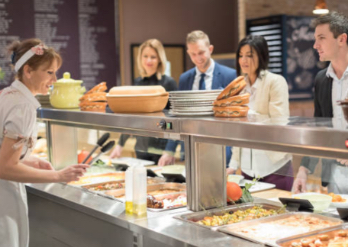 Administrative services
Administrative services includes human resources, corporate health and wellness initiatives, corporate procurement, facilities management including security, cafeteria, maintenance and vendor management.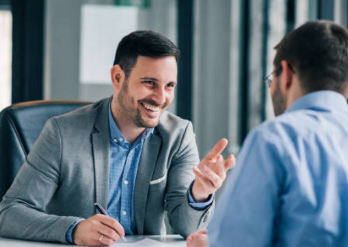 Legal services, compliance and general counsel
Legal services and general counsel includes compliance, corporate counsel, corporate audit, legal and paralegal.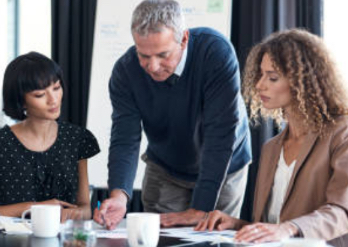 Finance
Finance includes accounting and financial reporting, actuarial and risk management, engineering services, strategic analytics, strategic investments, underwriting and the employee credit union.
Marketing and customer experience
Marketing and customer experience includes competitive intelligence, customer experience, e-commerce, marketing communications, market research and corporate communications.
Opportunities for all levels.
High school graduates
Cafeteria, claims, customer service, housekeeping, mailroom, membership, office administration
College graduates
Accounting, actuary/risk management, audit, customer service, developer trainee, IT help desk, management, engineering, sales
Career experience
Business analyst, communications, community relations, compliance, data analytics, human resources, IT, legal, management/leadership, medical affairs, nursing, pharmacy, sales and marketing, web and graphic design
Let's chat about you becoming Blue!
Don't be shy, call us to speak with someone about where you might fit in at Blue Cross and Blue Shield of Kansas. You might be surprised – we hire at all levels and have a wide-variety of positions available.
Call us
785-291-8085
Got questions about the process?
We've got answers. Need more info on how to apply at BCBSKS? Want to know what happens after submission? Curious about our benefits? Review our frequently asked questions.
BCBSKS is an Equal Opportunity Employer. All qualified applicants will receive consideration for employment without regard to race, color, religion, sexual orientation, gender, gender identity, pregnancy, national origin, age, or protected veteran status and will not be discriminated against on the basis of disability.
If you are an individual with a disability and would like to request a reasonable accommodation as part of the employment selection process, please email us at [email protected].